AskGrowers Launches Cannabis Growing 101 Guide
Chosen by Staff Editors on 06-AUG-22
KYIV, Ukraine, Aug. 4, 2022
AskGrowers, a website that educates U.S. cannabis consumers and provides brands and dispensaries the ability to sell and showcase products online, has launched Cannabis Growing 101. AskGrowers worked with top industry professionals to consolidate how to grow legal cannabis by exploring the different methods, how to seed, and the correct time to harvest cannabis.
AskGrowers
"As a new grower, you may not know where you should start. That is why AskGrowers created Cannabis Growing 101. It provides information to our readers on how they can start growing their own cannabis at home," said Igor Dunaevsky, Managing Partner at AskGrowers.
"The story goes that if you want something done correctly, do it yourself. And if you want to enjoy the best weed? Grow it yourself! With such an impressive variety of cultivation methods, enjoying homebred marijuana at less cost and little effort is easier than you think," Irene Stepanenko, CEO at AskGrowers.
The guide starts with an interactive map that shows you which states cannabis homegrowing is legal and how much you can grow in your state. Next, you will learn in layman's terms about the anatomy of cannabis, the variety of strains, and the different growing methods, whether indoor or outdoor. The online resource also includes information on the following:
Weed germination
Transplanting
Growing temperatures
Light exposure
Aeration and ventilation
Irrigation
Supplies (tents, fertilizer, etc.)
Growing stages
Harvesting
To learn more about Cannabis Growing 101, click here.
About AskGrowers
AskGrowers.com is a cannabis resource portal specializing in the gathering and providing of detailed brand and product information from legal cannabis businesses across the United States. Operating entirely online, AskGrowers offers in_depth product reviews and brand profiles designed to keep consumers well_informed and confident of their online cannabis purchases. Founded in New York in 2019, AskGrowers operates offices in New York and Ukraine, and focuses on states with either legal, recreational or medical programs.
Related URL:https://www.askgrowers.com
---
---
Support Our Sponsors
---
---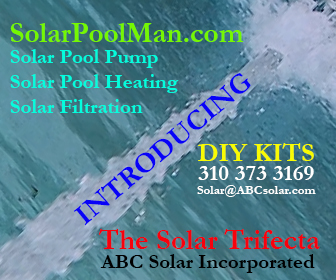 ---
---
---
---
RED ALERT! Privacy Policy: WE DO NOT TRACK. Frankly, we do not give a hoot. What does that mean? Well, when you look for a Marijuana Dispensary you have to scroll to your own city, instead of a blue dot on a map. Only native html ads are on this site. No network ads. No cookie bunnies. None. If you really miss Big Brother helping you browse the web, best you not be here. I know. stoners do not like working? Ha! So, again, we have a 100% no tracking policy. Questions? Email Editor@IndicaDaily.com. The content herein, unless otherwise known to be public domain, are Copyright 2018-2021 The Daily Network LLC. All websites are published in United States of America and are solely subject to US law and governed by Fair Use principals for news reporting and research purposes. All Goverment sourced material is public domain. Additional copyrights may apply in whole or part to other bona fide parties. Advertising does not imply endorsement, agreement or approval of any opinions, statements or information provided by The Daily Network LLC on any Web page published or hosted by The Daily Network LLC.