Really High Sierra, Inc.
Learn More
License Number:
C10-0000046-LIC
Type:
Commercial - Retailer
Designation:
Adult-Use
Address:
2555 Highway 158
June Lake, CA 93529
Mono

Email:
Highsierrajunelake@gmail.Com

Phone:
(760) 914-4420

Website:
GoogleMaps

---

---
---
---
SUPPORT OUR SPONSORS
June Lake is Supported by this Advertiser
---
Email Editor@IndicaDaily.com
---
Beer Makers, Bars and Restaurants
Get your weed and then enjoy the town!

Learn More about Booze at www.BeerDaily.com!
---
---
---
B-ROC LLC
License Number:
601626
Type:
On-Sale General
Business Name:
B-ROC LLC
Address:
2588 HWY 158
JUNE LAKE, CA 93529

---
B-ROC LLC
License Number:
601626
Type:
On-Sale General
Business Name:
B-ROC LLC
Address:
2588 HWY 158
JUNE LAKE, CA 93529

---
CHI CHIS PIZZA INC
License Number:
53503
Type:
On-Sale Beer & Wine
Business Name:
CHI CHIS PIZZA INC
Address:
BOULDER DR 5M S FERN CREEK LODGE
JUNE LAKE, CA 93529

---
EASTERN SIERRA INVESTORS INC
License Number:
97496
Type:
On-Sale General
Business Name:
EASTERN SIERRA INVESTORS INC
Address:
2620 HWY 158
JUNE LAKE, CA 93529

---
JUNE LAKE BREWING LLC
License Number:
538911
Type:
Small Beer Manufacturer
Business Name:
JUNE LAKE BREWING LLC
Address:
2740 HWY 158 #1 MAIN ST
JUNE LAKE, CA 93529

---
LIFT LLC THE
License Number:
579601
Type:
On-Sale Beer & Wine
Business Name:
LIFT LLC THE
Address:
2587 HWY 158
JUNE LAKE, CA 93529

---
MMSA FOOD & BEVERAGE LLC
License Number:
600184
Type:
On-Sale General
Business Name:
MMSA FOOD & BEVERAGE LLC
Address:
JUNE LAKE LOOP RD S/S 3/4M S/W OF
JUNE LAKE, CA 93529

---
RC DOUBLE EAGLE RESORT SPA INC
License Number:
368562
Type:
On-Sale General
Business Name:
RC DOUBLE EAGLE RESORT SPA INC
Address:
5587 BOULDER DR
JUNE LAKE, CA 93529

---
SILVER LAKE RESORT LLC
License Number:
488058
Type:
On-Sale Beer & Wine
Business Name:
SILVER LAKE RESORT LLC
Address:
6957 HIGHWAY 158
JUNE LAKE, CA 93529

---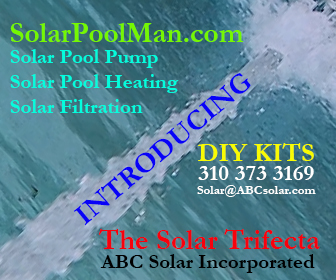 ---